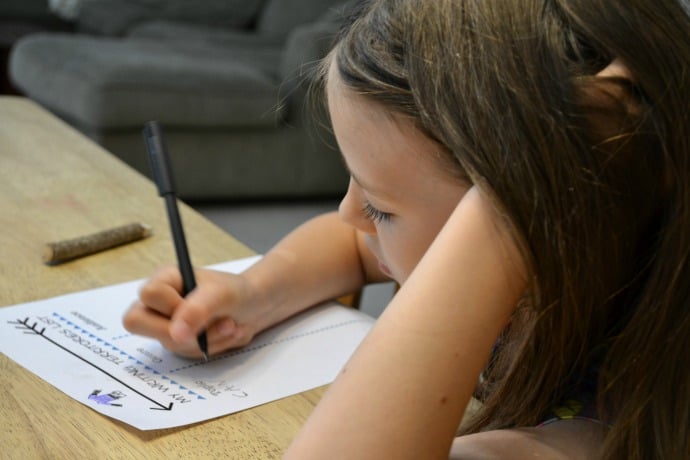 Kelly Sage, a former middle/high school English teacher and certified writing facilitator through Women Writing for (a) Change, facilitates online and local reading and writing workshops for children, teens, and adults. Kelly spent ten years working with students in both college prep and remedial classrooms. Much of her work focused on helping students with dyslexia and other learning differences. Her classes help readers and writers create and grow by nurturing interest, self-awareness, and connection. New classes are available each season.
Now registering for Fall 2017

Online Classes
Reading Strategies: Building Reading Comprehension- An Introduction ~ Outschool.com
In this hour-long introductory workshop to reading strategies, students will practice three good reading strategies: Connection, Prediction, and Commenting, using a shared text. These three strategies are often not used by struggling readers. The strategies not only allow a reader to engage and understand a text, they also make reading a lot more enjoyable.
As the class works through the text, students will be asked to share their findings and therefore will be helped, redirected, and gently (since the information is new) evaluated as they share.
Meets Online- 1 time for 60 minutes, Ages 10-15
Thur Sep 28, 4pm – 5pm Eastern       Enroll
Thur Oct 12, 4pm – 5pm Eastern      Enroll
Sun Oct 15, 3pm – 4pm Eastern     Enroll
Reading Comprehension- Using Good Reading Strategies to Understand What We Read ~ Outschool.com
In this 4-part series, students will learn a variety of reading strategies to help them better understand what they read. While reading a shared text out loud, the class will engage in pre-reading, during reading, and post-reading activities. The strategies not only allow a reader to engage and understand a text, they also make reading a lot more enjoyable. Once students know how to use these reading strategies, the strategies will be applicable to any text they are reading.
Mondays- September 25 – October 16 at 4pm- 5pm est- Enroll
Thu Nov 2 – Nov 30 (no class on Thanksgiving) at 3pm-4pm Eastern- Enroll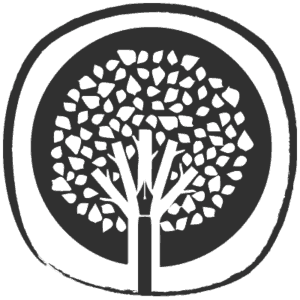 Local Classes
Women Writing for (a) Change creative writing workshops for children and adults, in Bloomington, Indiana, uses writing as a tool to discover, craft, and find voice, story, and self.
Upcoming workshops Kelly Sage facilitates include:
Writing to Know Ourselves
Who: Teens and Young Women in Middle and High School
When: 4 sessions, the second Sunday of the month, September 10th, October 8th, November 12th, and December 10th 2017; 1pm-4pm
Cost: $120 for the four-part series or $35 per single class
Participants are encouraged to sign up for the series. Once a month, come gather with other writers to tell stories about our past, present, and future. We'll use poetry and writing prompts, craft and create, listen to each other in a safe space, and discover how our writing can help shape our dreams and our lives.
Morning Homeschool Writing Circle: Harvesting Imagination
Who: Homeschoolers (co-ed), ages 9-14
When: 4 sessions, first Thursday of the month, Sept. 7, Oct. 5, Nov 2, Dec 7; 10am-1pm (bring lunch)
Cost: $120 for the four-part series or $35 per single class ~This is a four-part series, and you are encouraged to register for the series.
Autumn, full of color and change, invites us to gather what we need before winter's slow begins. Let's harvest stories and words, inspiration, and ideas! Gather with other homeschoolers, the first Thursday of the month, to connect, play, write, and share in the abundance of our voices.
Wednesday Evening Class Preview for Women's Semester Circle- Registration Closed
When: Wednesday, August 23, 7-9 pm
Cost: $25.00
Wednesday Evening Core Women's Circle – Registration Closed. Join us Winter 2018 
When: Wednesdays September 6  -December 6, 7-9:30 pm
Cost: $338; $50 deposit required. Early Bird rate good until July 15, 2017
No class during Thanksgiving Break (Nov. 22)
To register and find out about more workshops visit the Women Writing for (a) Change website.
Private Tutoring
Local and Online through Outschool
One on one help for children who are having difficulty with:
reading
writing
organization
notetaking
test taking
studying
For more information and pricing, please contact Kelly Sage.
Regardless of where a child learns, learning doesn't happen well in isolation. It takes a village and a multitude of resources. Check back often to find out what new classes are being offered. Be sure to subscribe and use the Resource Library. And let me know if you're not finding something you're looking for! Maybe we can find it or create it together.